Your contribution has the power to uplift children in dire situations. We're working towards a nation where its children live a secure life, full of opportunities for growth and development. Presently, we were able to reach a total of 1.4 million children in 2019- 22
Come, play your part. Come, donate.
To make a donation please CONTACT the Finance admin or send us an email via Donate@careafricadevelopmentinitiative.org
YOUR DONATIONS HAVE
CHANGED LIVES.
A small amount can change the life of a child; through education,
nutrition, and basic protection, children can lead normal lives.
The adjacent graph is a representation of how we have utilized
your donations.
Because Of You The Hungry Will Be Fed, Education Will Be Sponsored, Clean Water And Healthcare Will Be Accessible.
People And Organizations That Supports CADI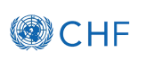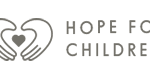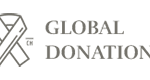 CADI Was Founded In 2010 To Address A Big Gap In The Fight Against Global Poverty–Many Of The Most Promising Interventions Are Either Implemented At A Very Small Scale, Or Not At All. We Set Out To Address This Gap By Building Programs That Would Scale Evidence-Based And Cost-Effective Interventions, Leading To Significant Improvements In Quality Of Life For Hundreds Of Millions Of People.
Copyright © 2023 Care Africa Development Initiative (CADI)